Natural Choice Top 10 Items for Autumn
09/29/2016 at 13:45 pm
Here are our top 5 items to cheer us up now that the nights are closing in on us...
1. Pukka Three Tulsi Tea - veritable good cheer in a cup!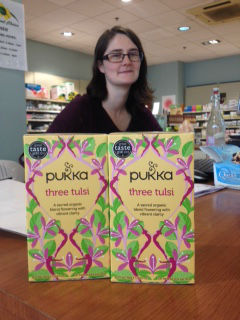 2. Booja-Booja​ Truffles - best chocolate ever and suitable for vegan, coeliac and chocolate lovers everywhere.
3. No need to give in yet, let's all smather ourselves in Trilogy Advanced Natural Skincare​ Instant Bronzing Gel, plenty of time for being pale and interesting later....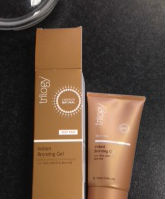 4. Big White Smiles! New Dr. Bronner's​ Peppermint Toothpaste - very cool.
5. The Sunshine Vitamin - Vitamin D.
It is now recommended that everyone, regardless of whether you are in a "risk group", should be taking 400iu a day, from October through till April.
We love the Better You Vitamin D sprays, they taste great and each bottle hold 100 days of either 1000iu or 3000iu Vitamin D.